Melonie Tolman, GRI. -- Owner, Broker
512-791-6075 Cell
512-996-0985 Office
512-996-0987 Fax
meltolman@austin.rr.com
Jennifer Dial
512-689-3712 Cell
512-697-8269 Fax
I love Austin! There is a reason Austin and her surrounding communities continue to make the lists of 'best places to live', 'best place to raise a family', 'top ten sellers market', just to name a few. (See my blog for more articles and lists: http://jenniferdialrealtor.blogspot.com/)
I've lived in Austin for 18 years; as an experienced Texas Realtor I can assist you in finding the perfect place to call home. I know the neighborhoods and school districts in the area and what each has to offer. From matching my client's needs, to negotiating the best price, and finding the right financing solutions, I am there through the whole process.
Whether a downtown loft, a bungalow in SoCo, a larger home in one of Austin's fine master planned communities, or a sprawling ranch in the surrounding areas. I'm experienced in all and can help you find the Austin lifestyle that fits your needs.

Relocating to the Austin area? This can be an exciting and stressful time. Allow me to help you with one of the most important decisions you will make. I have many happy clients who have become lifelong friends, references available upon request.
If you are selling your home, allow me the opportunity to show you the marketing tools I provide to get your home sold. From helping you stage your home to show off its best assets, professional photography, marketing materials, property tours, and bringing you buyers. I'm there every step of the way. Contact me anytime for a free market evaluation.
I use all of the following internet tools to market your home, making sure each site has the latest and best photos, brochures and videos of your most valuable asset:
Realtor.com, You tube, tourfactory.com, zillow.com, Austin home search, Oodle.com, trulia.com, Craigslist, HomeDebut.com, google base, clrsearch.com, Blinkx Video Network, homes.com clickable city directory
Look forward to working together for your best success!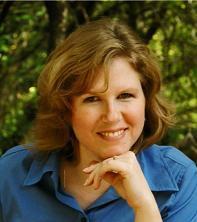 Natalie Miles
512-587-8882 Cell
512-551-0013 Fax
When one door closes another one opens!
As your needs change and you are ready sell your current home I can offer you these services:
1) If you are moving within the area I can save you money by selling & buying simultaneously!
2) Meet with you to personally assess the condition of your home and offer suggestions.
3) Present you with a list of comparable properties that have recently sold within your area.
4) Agree on terms you are comfortable with listing your property.
5) Collect neccessary documents such as seller's disclosure, survey, HOA information, etc.
6) Start marketing the property with professional photos & video tours and online exposure.
7) Realtor tours to provide professional feedback on conditional and price.
8) Provide feedback on showings and continued marketing efforts, adjust as neccessary.
9) Negotiate contracts with all conditions and updated net sheets for a contract to close!
10) Transfer property keys to new owners after their loan has funded and you've been paid.
My goal as a buyer's agent is to help you open a new door in your life and find YOUR new home.
Here's what I will do for you:
1) Listen to your situation, needs and desires including long term goals.
2) Refer you to a lender to decide how much you are comfortable with and timeline to close.
3) Start your personalized website to save properties under favorites, possibilites and rejects.
4) Set up appointments and preview homes to prepare for showing you current listings.
5) As we look at homes I will ask you to keep 2-3 homes at the top of your list for the day.
6) Do more in depth research on taxes, schools, utilities or any other questions requested.
7) Write up an offer based on recently sold homes in the area and appraisal factors.
8) Present your offer to the seller with a nice cover letter for them to get to know you.
9) Take your newly executed contract to the title company with your earnest money check.
10) Set up buyer's home inspections, provide utility information for you to be ready to move in!
This brief overview isn't enough to decide if I'm the agent for you, so call me for a personal introduction and interview. I would love to have the opportunity to work with you!